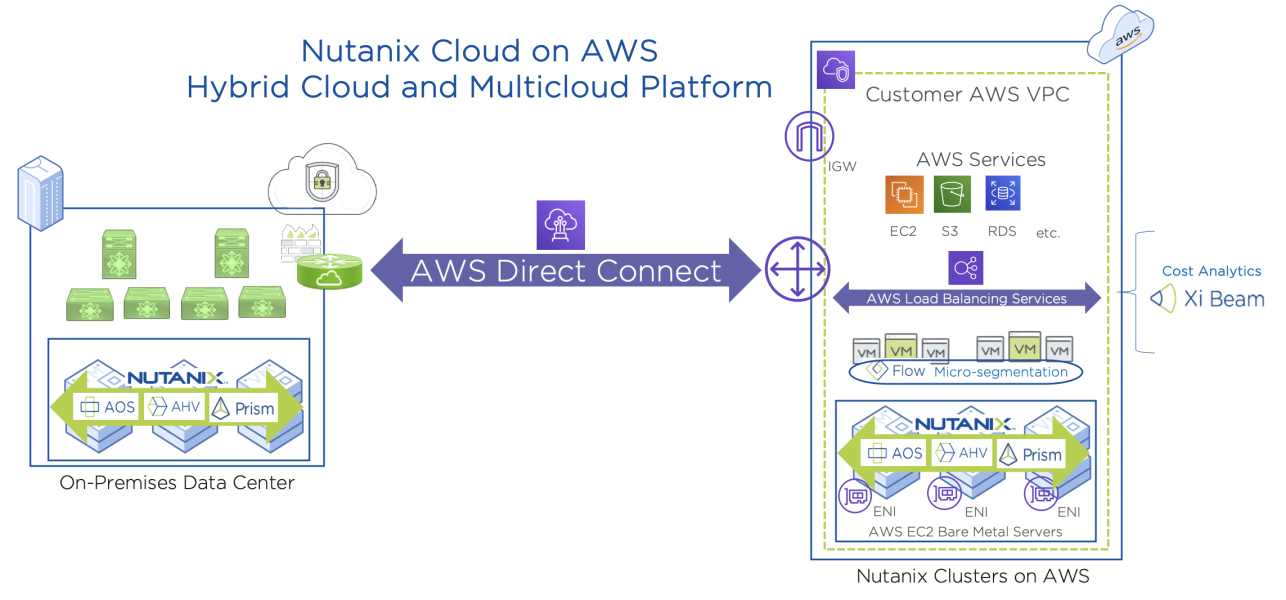 Nutanix hyperconverged infrastructure (HCI) is now officially available on public cloud. Similar to what customers do on-premises, they can now also deploy the full Nutanix stack on public cloud. At GA, AWS is supported and Nutanix Clusters can be deployed on the AWS Cloud globally – 20 regions, 61 availability zones and counting. Super cool. In this short post, I walk through why this is important and what it looks like.
For those not familiar with HCI, there are many definitions online. The way I define it to paint a full and clear picture is "HCI is an integrated compute, storage, and networking platform where the traditional hardware components are virtualized for efficient utilization and scale, and all resources and operations are managed with a single pane of glass."
Nutanix HCI is a well known player and recognized leader in hyper-converged infrastructure, consistently leading in Gartner's Magic Quadrant and The Forrester Wave for HCI. Considering that fact alone, it makes sense for Nutanix to play at both ends – on-premises and in the cloud. Why? Bringing Nutanix HCI to the cloud enables a compelling hybrid cloud and multicloud solution.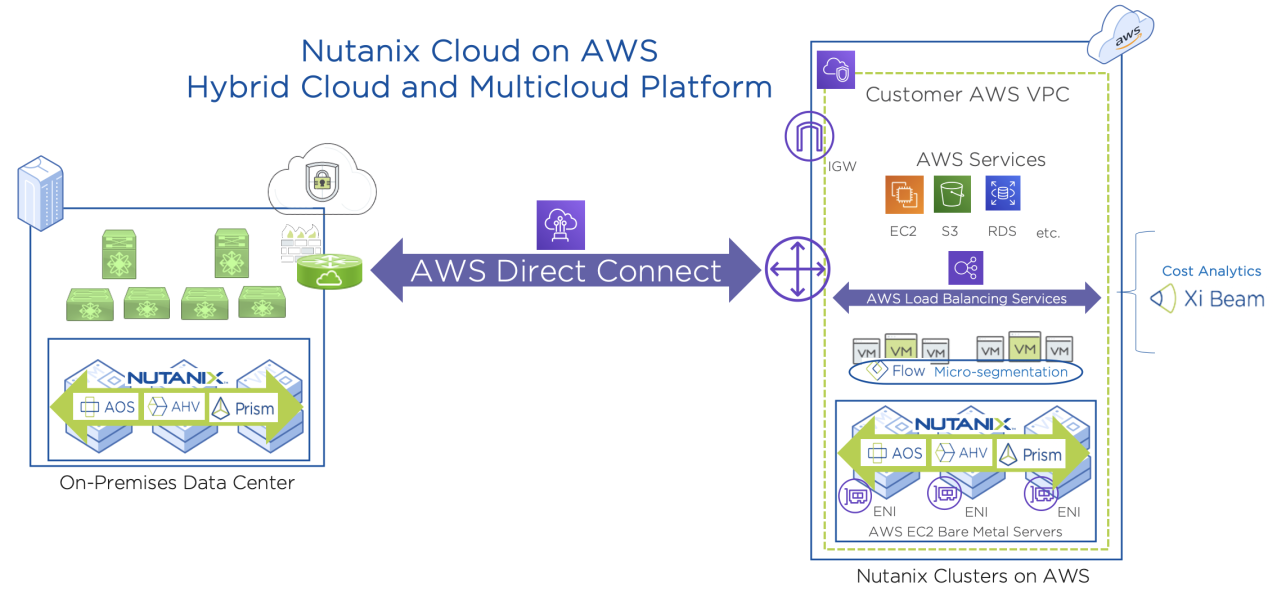 Above is a high-level architecture diagram I've put together to highlight some of the core advantages of leveraging Nutanix Clusters in AWS for a hybrid cloud and/or multicloud strategy. I walk through the advantages in more detail in the bullet points below.
Ease of incorporating a cloud strategy – customers can leverage the same knowledge and tools from using Nutanix HCI on-premises; saves on time and cost while allowing customers to leverage existing investments
Since Nutanix HCI is running both on-premises and in the cloud, customers can easily move workloads seamlessly from on-premises to cloud and vice-versa. It's the same virtual machine format at both ends. No need to re-write applications to run in the cloud. Even if customers have workloads on a different hypervisor on-premises, Nutanix Move allows users to migrate workloads to Nutanix Clusters on AWS and leverage Nutanix's own AHV hypervisor running on AWS EC2 bare metal hosts!
Going hand-in-hand with the prior point customers can also leverage Nutanix Beam for cost analytics to analyze cost and determine where it makes sense to place workloads. Nutanix Beam is integrated with Nutanix HCI on-premises and with Nutanix Clusters on AWS as well as native clouds like AWS and Azure.
Nutanix Clusters makes the underlying cloud infrastructure agnostic. Customers can choose the cloud or clouds they want to use but still have the same look and feel that they have on on-premises across all their cloud environments. At GA, Nutanix Clusters is currently supporting AWS.
Customers get the best of both worlds – familiar Nutanix management and tools while leveraging AWS backbone resiliency, global footprint, and native cloud resources.
Nutanix Clusters on AWS allows for license flexibility/options and portability. Customers can do pay-as-you-go, cloud commit for additional savings, or can bring their own licenses from on-premises. This is really pretty cool and can bring tremendous cost savings! Customers are not forced to buy new licenses if they want to shift some workloads to the cloud.
Customers realize savings by no longer having to manage and maintain the physical infrastructure and hardware refreshes (hosts, networking, etc.).
Customers can run the Nutanix stack on resilient and highly available AWS global infrastructure.
Customers can easily deploy a global infrastructure in minutes without any investment in collocation/data center facilities and hardware.
Since Nutanix Clusters on AWS runs directly in the customer's AWS account, customers can realize savings on the AWS EC2 bare metal servers by leveraging their existing AWS credits and/or discounts.
Since Nutanix Clusters on AWS runs directly in the customer's AWS account, customers have full visibility of the AWS EC2 bare metal servers.
In addition to leveraging the native AWS security constructs, customers can utilize advanced micro-segmentation capabilities with Nutanix Flow
Customers can leverage the high storage IOPs capability of AOS on top of AWS.
You can see from the above list, the advantages are quite numerous. If you're thinking about what use cases may make sense for your company to start using Nutanix Clusters on AWS, think about the type of workloads you would want to move to the cloud and would have challenges with if going native either from a technical perspective or cost perspective. Also, think about the applications/data where a strong hybrid cloud architecture really makes sense. This may include the below to name a few:
general production workloads needing the agility of public cloud (fast provisioning, cloud elasticity, etc)
test/dev workloads where environments may be provisioned and brought down quickly and often
workloads that need to leverage native cloud resources
lift-and-shift or data center evac to avoid expensive hardware refreshes collocation/data center costs/renewals
data center extension for increased capacity and extensibility
cloud bursting for seasonal activity or high demand periods
VDI for remote work leveraging cloud elasticity
disaster avoidance/recovery to the cloud
workloads requiring high storage performance/IOPs
easily building out a global footprint for your applications
etc.
Using Nutanix Clusters on AWS, you'll quickly see the product is very focused on:
Really leveraging the public cloud infrastructure and allowing customers to take full advantage of Nutanix Clusters running natively in their own AWS account.
Ease of use and maintaining consistency with on-premises Nutanix HCI
Control and flexibility – control and flexibility in how the cloud is consumed in terms of licensing/pricing and configuration/deployment options
To learn more, head over to the Nutanix Clusters on AWS website. You can do a free Nutanix Clusters on AWS Test Drive; or do a 30 day free trial. Note, with Nutanix Clusters on AWS, customers deploy into their existing AWS account, so, charges will still be incurred for the AWS resources utilized in the AWS account (ex: running AWS EC2 bare metal hosts). For the free trial, the Nutanix Clusters software and Nutanix Clusters on AWS portal access will be completely free for the duration of the trial.
To get started with the free trial or if you've heard enough and are ready to purchase :-), head over to the My Nutanix portal and login or create an account. Once you login, search for the Nutanix Clusters widget as shown below and click Launch.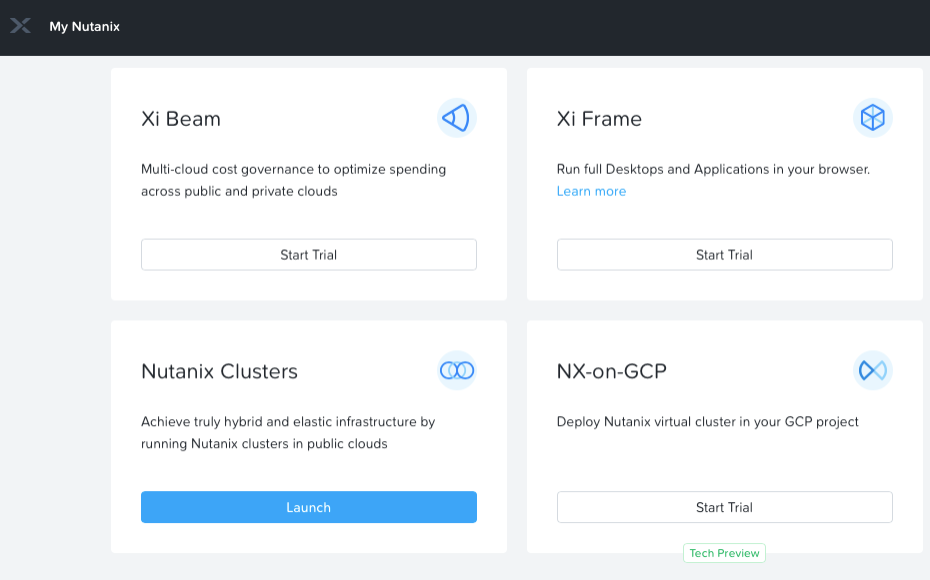 Once you click Launch and accept the terms, you will have two options – 30 day free trial or purchase.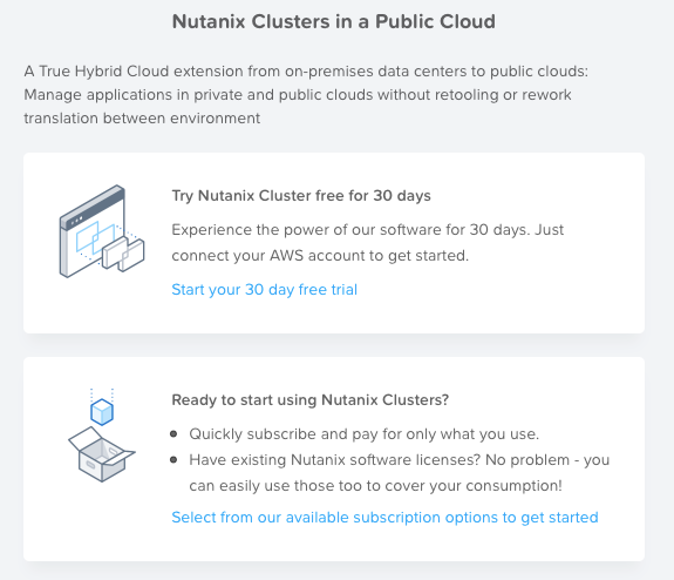 Click the free trial option and get started! You'll be directed to the Nutanix Clusters on AWS portal. You can see below – simple, simple, simple to get going: steps 1, 2, and 3 are laid out for you. Just click the respective links and off you go. In about ~40 minutes, you'll have a Nutanix Cluster running in the cloud!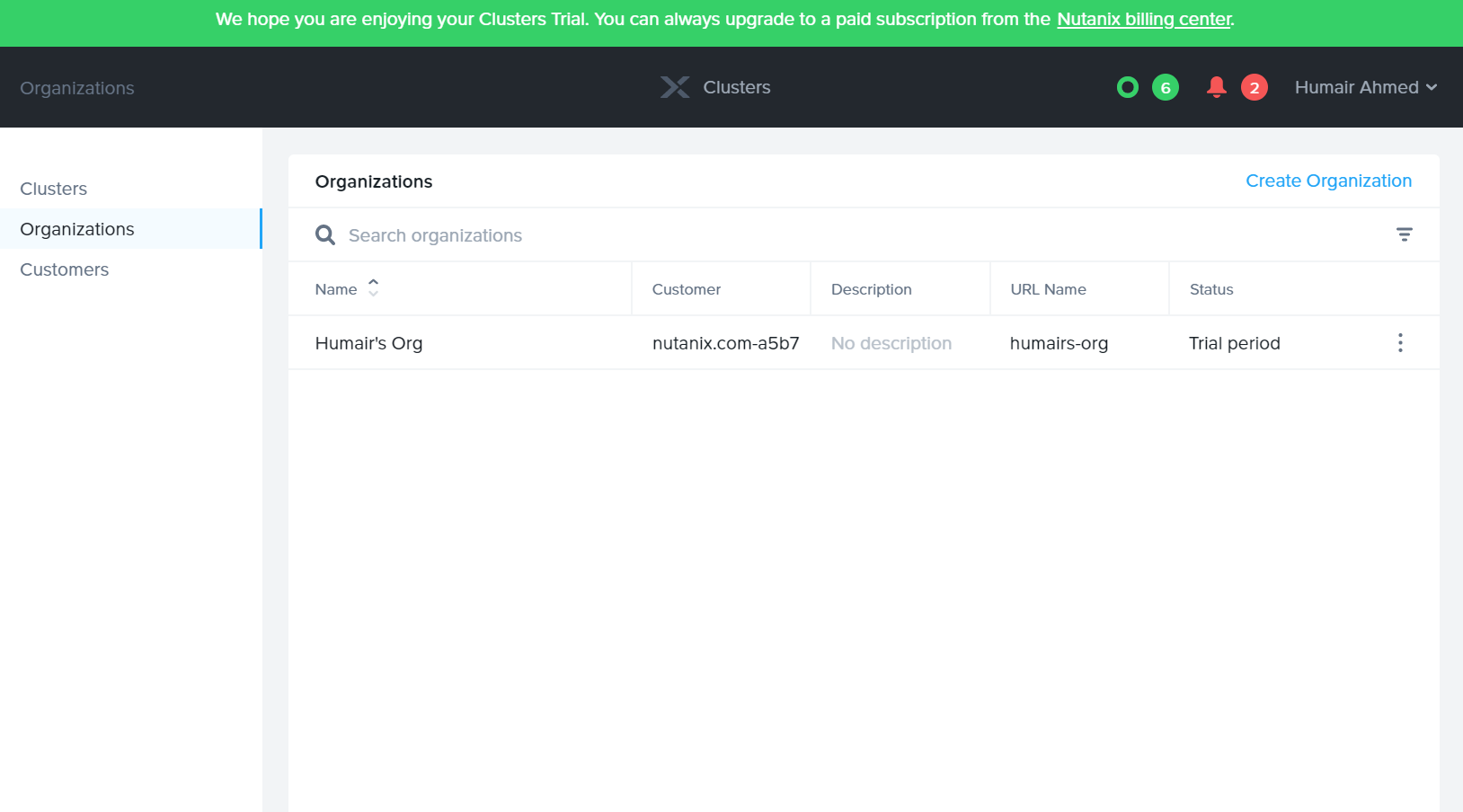 You can see from the below screenshot, I have a Nutanix Cluster running in AWS!

Clicking the cluster name, provides more details and additional capabilities as well as the ability to access the Cluster from Nutanix Prism.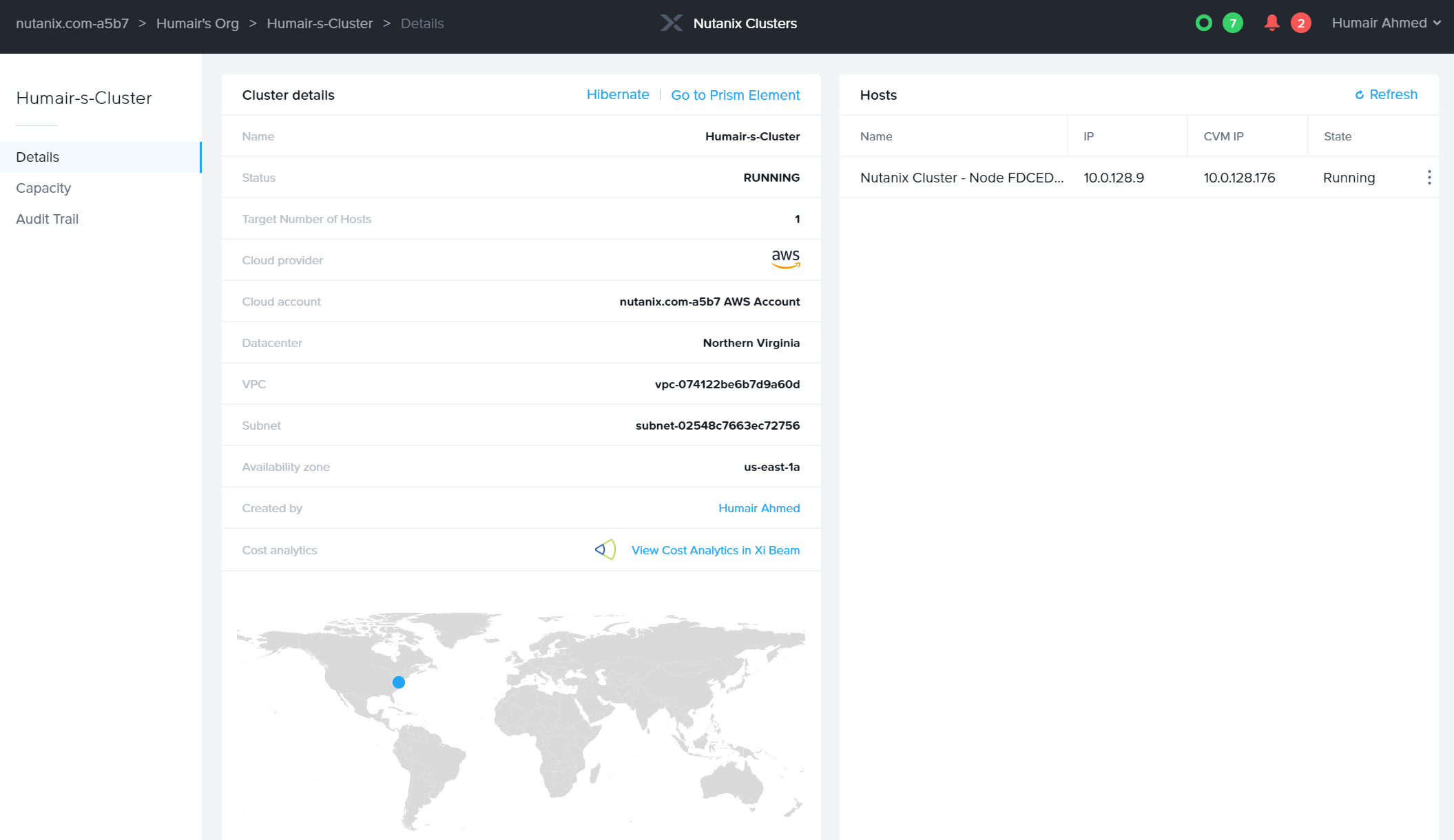 Subscribe to this website to make sure you get alert on new posts and make sure to subscribe to the SuperTechCamp.com YouTube channel to get the latest video updates. Follow Super Tech Camp on Twitter.