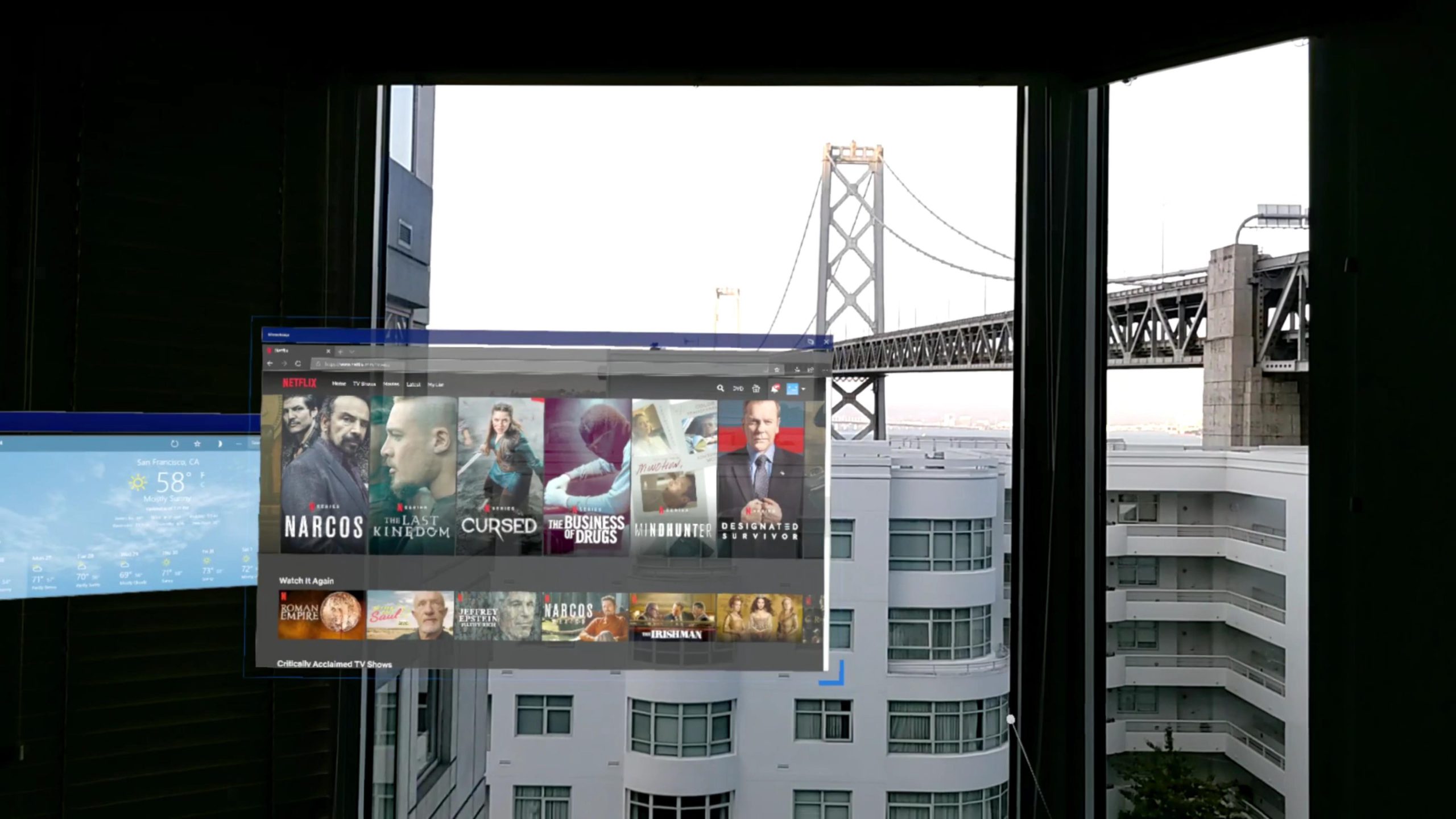 If you haven't already, make sure to read my prior blog post Hololens 1 vs Hololens 2 Details and More!
Next check out my latest video posted on the Super Tech Camp YouTube channel, also embedded below.
It's a 5 min video describing and showcasing augmented reality with Microsoft Hololens 2. A few of the things I demonstrate include – Microsoft Edge Browser, Netflix, Weather App, and Twitter virtual objects/holograms overlaid on top of the surrounding physical environment. I also demonstrate spatial mapping and spatial anchoring and pin my Twitter feed under the San Francisco Bay Bridge.